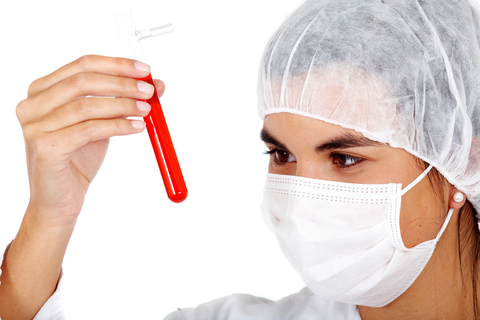 Researchers at the Perelman School of Medicine at the University of Pennsylvania have discovered a new blood biomarker that may help identify concussion patients at an increased risk for persistent cognitive dysfunction or further brain damage and disability if returning to sports or military activities. The study, published in Frontiers in Neurology, was conduced in conjunction with the Baylor College of Medicine. The research team evaluated blood samples and diffusion tensor images from a subgroup of 38 participants in a larger study of mTBI. The participants' ages ranged from 15 to 25 years.
According to a Perelman School of Medicine at the University of Pennsylvania news release, 17 of the participants sustained a head injury caused by blunt trauma, 8 were healthy demographically matched controls, and 13 had an orthopaedic injury. Neuropsychological and cognitive tests were administered over the course of 3 months and the results varied among three groups, with some patients showing impairment resolved at 3 months and another group with persisting cognitive dysfunction.
The nine patients with unusually high levels of the protein calpain-cleaved αII-spectrin N-terminal fragment (SNTF) had significant white matter damage apparent in radiological imaging.
Douglas Smith, MD, director of the Penn Center for Brain Injury and Repair, states, "SNTF as a marker is consistent with our earlier research showing that calcium is dumped into neurons following a traumatic brain injury, as SNTF is a marker for neurodegeneration driven by calcium overload." Smith adds, "The blood test identified SNTF in some of the orthopaedic injury patients as well, suggesting that these injuries could also lead to abnormalities in the brain, such as a concussion, that may have been overlooked with existing tests."
The Perelman School of Medicine at the University of Pennsylvania news release notes that if validated in larger studies, a blood test that measures levels of SNTF could be helpful in diagnosing concussions and predicting risk of long-term consequences of concussion. The Penn and Baylor researchers hope to determine the strength of the findings with a second larger study.
[Source: Perelman School of Medicine at the University of Pennsylvania]