With the challenging healthcare environment of today, effective recruiting strategies can help a practice obtain talented new team members who will help deliver outcomes and achieve business goals
By Cassandra Perez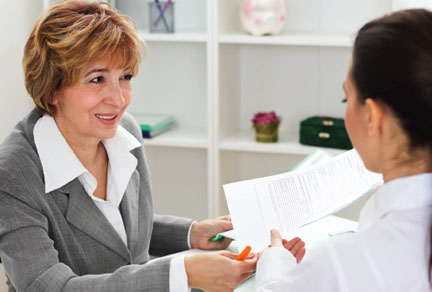 Henry Ford, a famed American industrialist, said, "Coming together is a beginning. Keeping together is progress. Working together is success." For any physical therapy practice to truly thrive in today's healthcare marketplace, it is vital to have an exceptional team as the cornerstone of the business. A reliable, responsible, and proficient staff can help a clinic owner or director achieve the practice's unique goals as well as assist in maintaining efficient business operations. In addition, a strong, well-assembled team can help keep the most important asset to any business—the clients—happy, satisfied, and well.
The US Bureau of Labor Statistics projects physical therapist employment growth at 39% by 2020, with the field adding 77,400 more jobs. With the high demand for rehabilitation professionals and the challenging healthcare environment of today, physical therapy practices are faced with unique propositions as far as recruiting new, talented team members who best fit their practice's culture and vision and can help fulfill the clinic's business and rehabilitation needs. As such, to deliver services at the highest level in the current rehab environment, it is of utmost importance to recruit and build a team that is knowledgeable, capable, and resourceful.
The Dynamic Environment of Today: Challenges in Recruitment
In today's challenging healthcare environment, new perspectives and a broader vision are necessary to achieve superior outcomes and meet the goals of the physical therapy practice. Specific challenges clinic owners and directors face can include healthcare and insurance reform and an evolving reimbursement in the postacute continuum and outpatient services. None of those may be more important, however, than the challenges of attracting top-tier talent that can help make a practice stand out against its competitors. This need for a superior care staff is a must-have for operational success.
In an article for HEALTHeCAREERS.com, Angela Rose affirms that one of the main hiring challenges facing healthcare organizations is losing qualified candidates to other businesses. Rose asserts that practices must outshine competitors in order to hire the best team, adding, "Qualified candidates are in high demand in the healthcare industry, so managers must make hiring decisions quickly or risk losing out." Larry Briand, MS, PT, ATC, founder and CEO of Rehab Management Solutions (RMS), states, "One of the biggest challenges we have seen in recruiting staff who were a good fit for our practice has always been competing recruiters."
Briand explains that to address this challenge, RMS offers therapists a competitive base salary, which can lead to bonuses and potential profit sharing programs depending on provider performance, as well as the possibility of minority equity opportunities. In addition, RMS aims to foster an ideal working environment by offering continuing education opportunities and empowering the team by sharing goals and vital reports about the practice.
An additional challenge physical therapy practice owners and directors may face in today's healthcare environment is selecting the best candidate. Rehabilitation managers must deliver outcomes while leading, managing, and engaging the rehabilitation team, and it is imperative to the team that business and rehabilitation outcomes are achieved in an efficient manner for long-term success and profitability. The proper candidate should have certain qualities and characteristics, such as the appropriate education, experience, and capability. However, an employee who will grow with the company and be a long-term asset should also fit the culture of a particular workplace and help achieve the vision and mission of the company.
Selecting an employee who will be the best fit for a business, however, can be quite difficult to determine simply through the interview process. Kevin Wentz, PT, CSCS, co-founder and director of physical therapy at CATZ Physical Therapy Institute, Pasadena, Calif, addresses this challenge for his growing practice by recruiting former colleagues and accepting student interns. Wentz explains that when his practice was small, he would simply invite someone he knew or had previously worked with to join the CATZ staff. As the practice has grown and expanded from a two-therapist clinic to a two-facility clinic with nine therapists, the practice implemented a more rigorous screening of applicants as they sought professionals who fit their model—ie, personality, treatment approach, etc—but, Wentz says, it was difficult to find this candidate within the constraints of only one or two interviews.
Wentz says when CATZ began taking on student interns, it was a "wonderful thing," as the practice's decision-makers got to know everything about the intern and were able to gauge whether that individual would make a good fit for the clinic. Wentz says the practice continue to use this form of recruitment, and it has been very successful. He notes: "This way, when we are in a position to add staff, we had a number of these former students to 'go after,' knowing that they were not only exactly what were looking for, but the time it took to train them was significantly reduced." Wentz explains that of the nine therapists CATZ has, seven are former interns.
Overall, physical therapy practices may face a number of obstacles and challenges when recruiting new team members, including a competitive industry and the need to select a candidate who can grow with the company and help the business achieve its goals. Hiring a person who will be a longstanding employee and grow with the practice will require a distinctive selection process. Recruiting a new team member who may be someone a worker or owner knows or has worked with, or who is an intern who understands and is already familiar with the day-to-day processes of the business, can ensure the new-hire will be a person who is with the company for years to come.
Recruiting Techniques to Build an Exceptional Practice
In today's competitive healthcare industry, effective recruiting strategies are critical. Successfully attracting, hiring, and retaining qualified employees, however, not only helps a practice remain competitive, but also enables it to remain a step ahead. Determining whether a candidate is the best person for the job during the limited time allowed by the interview process can be difficult. However, with the appropriate recruitment techniques, a physical therapy practice can optimize the likelihood it will obtain the best candidate for an available position, and secure a new-hire who will deliver successful results.
When beginning the search for a new recruit, it can be helpful to write a job description that clearly defines the qualities an ideal candidate should possess and the skills he or she should have. A comprehensive, well defined job description can aid in reviewing information from only the most qualified candidates. Another tip is to create a member profile to provide a clear idea of what skills and experience the optimal candidate for the position should have. In addition, a job description should point out the advantages of working within the practice, such as continuing education support, a benefit package, or a ready source of patient referrals. An attractive benefits package, including tangibles (ie, competitive salaries, insurance) and intangibles (ie, flexible schedules, office tablet or mobile devices, continuing education), will not only help the practice stay competitive in the hiring market but will also make a clinic attractive to potential candidates and increase marketability.
With an expansive pool of capable healthcare professionals to choose from, physical therapy practices should use all available media to search for candidates. Available media for recruiting new team members can include: newspaper help wanted ads, online classifieds and employment websites, advertisement in publications geared toward physical therapy and health care professions, and social networking sites. An additional option for "advertising" and recruiting new staff is to network within the rehab community, partner with local schools to meet students and soon-to-be graduates, and book speaking engagements to demonstrate leadership in the industry. These can help get the word out about the rehabilitation practice and increase brand awareness for
prospective new talent.
Briand explains that his practice has greatly benefitted from its current recruitment methods. He describes the clinic's recruiting process as one that involves postcard mailers, online job listings that appear on various websites, email campaigns, social media such as LinkedIn and Facebook, and posting job openings on university websites. In addition, Briand's team proactively reaches out to other therapists. The strategy is one that involves multiple mediums that promote varying means of contact.
"Because we strive to reach candidates by their preferred method of contact, our job listings are reviewed by many more qualified candidates," Briand says. "Our advancements in our recruitment program have led to more resumes received, which in turn have led to more interviews, which has allowed us to add additional talent to our team when our practices have expanded."
A staffing agency can also be an excellent option for a practice to recruit new staff. Medical and healthcare staffing firms, such as Aureus Medical Group (Omaha, Neb), Maxim Staffing Solutions (Columbia, Md), or Advanced Medical Staffing (Brooklyn, NY), can help recruit the most qualified candidates for vacant positions. These agencies also conduct candidate screenings, which can enable the clinic owner or director and the staff to focus on patient care and the day-to-day business operations.
Overall, a practice should take ample time to hire new team members in order to select the best candidates for a practice. Taking the time to interview, assess, and properly vet candidates will help to ensure that a clinic hires the best employees with the right skills. During the interview process, asking the right questions—specifically, questions that are designed to uncover professional ability, cultural fit, natural intelligence, and problem solving skills, and having the candidate share real-world scenarios in which he or she faced a challenge—can help the interviewer properly evaluate an interviewee's abilities and the characteristics that may make them a winning hire.
Ensuring Continued Success and Growth for the Future
In a highly competitive healthcare market, recruiting new team members to expand a physical therapy practice can present a number of challenges for a clinic owner or director. Attracting potential candidates in a consistently growing pool of qualified candidates and selecting the best person for the job who will best fit your company's culture as well as seamlessly integrate into the present team can be difficult. However, physical therapists can arm themselves in the hiring war with the most effective tools and recruiting strategies, including advertising with multiple mediums, effectual interviewing, or third-party assistance in the form of a staffing agency. A physical therapy practice is only as good as its staff. As such, recruiting talented and qualified new team members is vital to deliver exceptional patient care and results, as well as achieve success for the future. PTP
Cassandra Perez is associate editor for Physical Therapy Products. For more
information, contact PTPEditor@nullallied360.com.