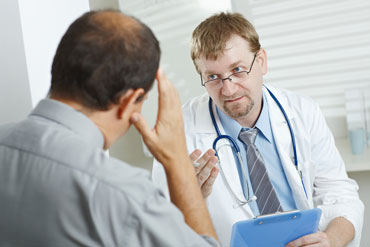 Researchers at the University of Florida (UF) have developed a simple score risk system designed to allow physicians to determine if patients are at risk of another stroke or heart attack, according to university news release. The release states that the ability to classify patients by risk factors may assist clinicians in determining therapy and allow researchers to design improved clinical trials.
Anthony Bavry, MD, UF Health physician, assistant professor of cardiology, College of Medicine, notes that patients can sometimes be blended together regarding their risk of a cardiovascular event, "We wanted to create a simple risk score that could be determined with information already available at the clinic," Bavry says.
To that end, researchers reportedly considered age, weight, heart rate and blood pressure, and medical history as factors in the model. During two years of study, the researches examined the records of 20, 537 patients enrolled in an international study, assessing these factors and three different outcomes. These outcomes included heart attack, stroke, or death. The researchers note that each factor was designated as a "hazard ratio" that was rounded to the nearest integer to construct score weights.
The release states that a score of 0 to 4 indicated a low risk of adverse events, a score of 5 to 6 medium risk, and a score of 7 or greater was considered high risk. The results suggest the incidence of stroke, heart attack, or death in the low risk group was less than 3%.The researchers report that in the intermediate risk group the incidence rose to 6.5%, and in the high-risk group, the incidence was elevated to 18%.
While some components of the risk score were intuitive, researchers say, such as advancing age or prior stroke or heart attack, patients with the lowest blood pressure were found to have worse outcomes than patients with less stringently controlled blood pressure.Also, patients with a body mass index of less than 20 exhibited worse outcomes than patients with health body weight. Barvy acknowledges that if the patients' blood pressure is that low, there may be additional factors contributing to poor outcomes.
Barvy and colleagues add that the risk score is intended to enable cardiologists to better customize a course of care for patients and make more informed decisions about patient care, as the risk score applies to the majority of patients seen in their office practice.
Source: University of Florida