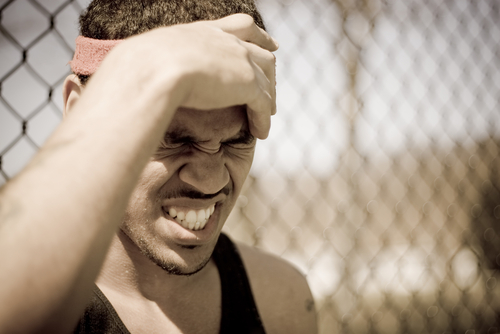 When comparing the symptoms linked to concussion in middle/high school-aged athletes with those in college-aged athletes, researchers note they observed no significant differences between the two age groups in the number or severity of sports-related concussion symptoms. The researchers add they also found no significant differences in the amount of time it took for the athletes' concussion symptoms to return to baseline values.
The findings appear in the study "Does Age Affect Symptom Recovery After Sports-Related Concussion? A Study of High School and College Athletes. Clinical Article." Study authors include Young M. Lee, BSPH; Mitchell J. Odom, BS; Scott L. Zuckerman, MD; Gary S. Solomon, PhD; and Allen K. Sills, MD.
The authors reportedly hypothesized that differences would exist between age groups, with young patients exhibiting a larger number of symptoms, greater severity of symptoms, and increased time to return to baseline after sustaining a concussion. A news release from the Journal of Neurosurgery Publishing Group notes that during the study, the researchers reviewed the contents of a western Pennsylvania database containing information about baseline and post-concussion symptoms in middle/high school and college athletes. The data had been collected using the ImPACT (Immediate Post-Concussion Assessment and Cognitive Testing) battery of tests, which were administered as part of routine athletic care.
Age groups assessed included younger individuals aged 13 to 16 years old with a group mean age of 15.0 ± 0.8 years, and older individuals aged 18 to 22 years old with a group mean age of 19.1 ± 1.1 years. The researchers state they then evenly matched the athletes with respect to gender, number of previous concussions, and time to the first post-concussion test. Each athlete also completed individual pre- and post-concussion questionnaires that covered a variety of symptoms linked to concussion, including headache, nausea, dizziness, fatigue, and sleep problems.
A comparison of the number of symptoms cited at baseline exhibited no significant difference between the two age groups, according to the release. Additionally, there was no significant difference in the number of symptoms cited post-concussion. The researchers add no significant age-related differences were observed in the severity of symptoms cited before concussion, and no significant age-related differences were observed in the severity of symptoms after concussion.
The release reports that the symptoms returned to baseline levels within 30 days after concussion in 95.7% of the younger athletes and in 96.7% of the older athletes. The results indicate a difference did exist between age groups in the mean time it took for symptoms to return to baseline level, yet given a statistical threshold of 0.05, this difference was not significant.
The authors emphasize that some age-related differences in outcomes, particularly neurocognitive effects, may exist following sports-related concussion.
The release also states that previous research from Vanderbilt Sports Concussion Center concluded that age-related differences exist in neurocognitive testing after sports-related concussion. The release notes that further research is required to delinate this further.
[Source: Journal of Neurosurgery Publishing Group]