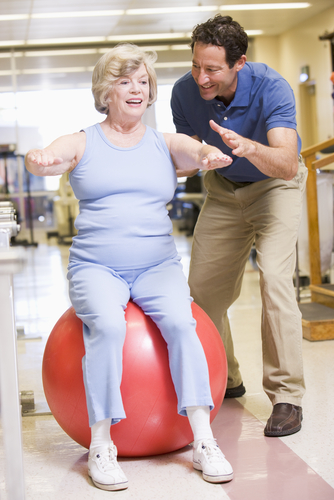 A systematic review showed improvement in short-term functional ability or minimized secondary complications for patients with Parkinson's disease (PD) with physical therapy. The systematic review included randomized controlled trials (RCTs) of intervention versus no intervention in patients with PD, and the review identified 39 trials with 1,827 participants published through the end of January 2012.
The trials were classified into one of the following intervention comparisons: exercise, treadmill training, general physiotherapy, dance, martial arts, and cueing. The research team utilized tests for heterogeneity to assess for differences in treatment effect across the different interventions, according to a news release from the American Physical Therapy Association (APTA).
The researchers reported that the benefit was significant for speed, 2- or 6-minute walk test, Timed Up & Go test, Freezing of Gait questionnaire, Functional Reach test, clinician-rated UPDRS, and the Berg Balance Scale. Researchers noted that most of any observed differences between treatments were small and that these conclusions were based on indirect comparisons of the studies selected for the review.
As noted in the APTA news release, the research team concluded that a consensus menu of "best practice" physical therapy is needed as well as large RTCs to demonstrate longer-term efficacy and cost-effectiveness of physical therapy interventions for PD.
[Source: APTA]