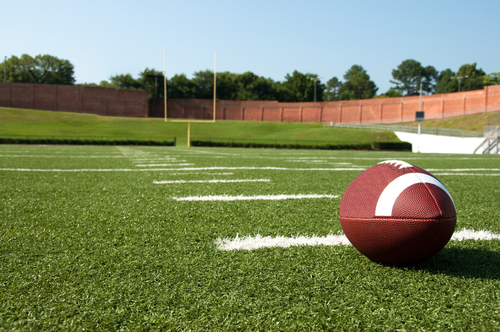 The Mayo Clinic will be working with Northern Arizona University (NAU) this fall to test the feasibility of using a telemedicine robot to assess athletes who have a suspected concussion during football games for a new research study. The robotic technology uses a specialized remote-controlled camera system to allow patients to be "seen" by a neurology specialist in real time. For the study, a Mayo Clinic neurologist in Phoenix will remotely operate the robot equipped with the camera system to assess the player for symptoms and signs of a concussion.
Bert Vargas, MD, a Mayo Clinic neurologist who is leading the study, states, "As we seek new and innovative ways to provide the highest level of concussion care and expertise, we hope that teleconcussion can meet this need and give athletes at all levels immediate access to concussion experts." According to the Mayo Clinic news release, the study would be the first to explore whether a remote neurological assessment is as accurate as an in-person evaluation in identifying symptoms of a concussion and making return-to-play decisions.
The Mayo Clinic news release notes that physicians with the clinic will not provide medical consultations during the course of the study, but will only assess the feasibility of using the technology. If the technology appears feasible, the news release indicates that it may open the door for athletic teams, schools, and organizations without access to specialized care to use similar portable technology for sideline assessment of athletes.
Vargas says, "As nearly 60% of US high schools do not have access to an athletic trainer, youth athletes, who are more susceptible to concussion and its after-effects, have the fewest safeguards in place to identify possible concussion signs and symptoms at the time of injury." He adds, "Teleconcussion is one way to bridge this gap regardless of when or where they may be playing."
[Source: Mayo Clinic]