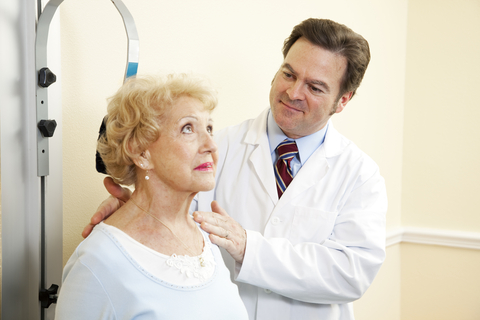 According to a news report in The Mercury News, manual therapy and exercise may be the most successful treatment options for whiplash-related neck pain. The Mercury News report notes that recent evidence has shown that physical therapy may be the best choice to decrease pain, treatment costs, and improve motion-related-whiplash-associated disorders. A large-scale meta-analysis in the Journal of Rheumatology was performed of existing literature on neck pain secondary to motor vehicle accidents.
The review revealed strong evidence supporting stretching and strengthening exercises combined with mobilization and manipulation. The results also showed that standard medical care, including surgery, pain medicine, and injections, had limited evidence or no long-term benefit. The treatments with physical therapy were less expensive and demonstrated less long-term disability versus standard medical care, as indicated in the Mercury News report.
The Mercury News report indicates that another study in the Emergency Medical Journal compared two groups, one that received mobilization and exercise therapy and the second that received medication and a cervical collar. The results showed that the mobilization and exercise group had notably less neck and shoulder pain, improved headaches, and a lower prevalence of other symptoms when compared to the group receiving medicine and a collar.
The Mercury News report also discusses another research article in the journal Spine that demonstrated that there was a decreased medical cost and less days lost at work in patients who received physical therapy versus standard medical treatments, such as drugs, surgery, injection, collar, and advanced tests. Overall, manual therapy and exercise may offer benefits to those suffering with whiplash-related neck pain.
[Source: The Mercury News]