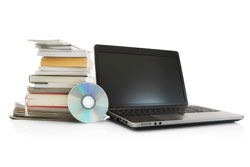 A new course available via CD or DVD and sponsored by the American Physical Therapy Association (APTA) places an emphasis on changes in Medicare payment and coverage of physical therapy in the post-acute setting. Changes in Medicare regulations regarding skilled nursing facilities (SNFs) and inpatient rehabilitation facilities (IRFs) will become effective shortly, reports the APTA.
The APTA also notes that in the 2010 final rules for IRFs and SNFs, the Centers for Medicare and Medicaid Services (CMS) set forth new requirements that will significantly impact the way in which physical therapists practice in these settings.
The changes will reportedly impact the way in which physical therapists document and provide concurrent therapy in the SNF setting, while also impacting how information is recorded on the Minimum Data Set (MDS).
Additionally, the APTA states that in the IRF setting, physical therapists will be required to make considerable changes in the manner in which they document clinical findings and develop the plan of care. Upon the completion of the course, participants will have the ability to clearly articulate the provisions of the IRF and SNF PPS final rules as they relate to physical therapy and understand how these changes will impact the practice of physical therapy as well as their own facilities.
Participants will also be able to determine any facility changes that will need to take place in order to comply with the new requirements and identify any adjustments in current documentation practices that will need modification to satisfy the new requirements, the APTA says.
Instructors for the course include Ellen Strunk, PT, MS, GCS; Anite Bemis-Dougherty, PT, DPT, MAS; and Matt Elrod, PT, DPT, Med, NCS.
The course offers a total of 0.2 CEUs.
For more information, click here
[Source: APTA]