Electronic medical record systems can help practices ease into the new payor requirements that await the physical therapy arena
By Daniel J. Morrill, PT, MPT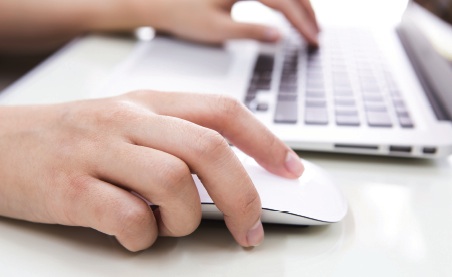 A few years back as the economy was headed in a downward direction, I remember people telling me, "You are lucky for being in health care; health care is recession-proof." Fast forward to today, and we all find ourselves dealing with the most comprehensive changes in health care. These changes are largely the result of a sluggish economy and reactive legislation, and many health care professionals believe that this is just the beginning. The word "change" strikes fear into some, while others look at change as an opportunity to improve.
Many of the clinicians we talk with on a day-to-day basis are passionate about the field of physical therapy. They are concerned that the current run of changes will negatively affect their clinical treatments and business of physical therapy. Increased administrative burdens and therapist reporting requirements take time and money from practices that are already seeing declines in reimbursement. Therapists are also concerned about changes limiting patients' access to physical therapy or choices of where they can go for therapy.
The change that is causing perhaps the highest level of concern among physical therapy practices, however, is Functional Limitation Reporting for Medicare, which recently has become the talk of the town. Many practices perceive Functional Limitation Reporting as something that will increase the administrative burden to prove the need for skilled physical therapy services. Others see Functional Limitation Reporting as a necessary change to secure the seat of the physical therapy community at the health care table.
Another buzzword associated with health care reform that is generating concern throughout the profession is "patient outcomes." Outcomes are not new to health care, but because they are now tied to Functional Limitation Reporting, it is important for therapists to choose their tools wisely to accurately assess their patients' status and progress. Outcome tools such as FOTO, OPTIMAL, Oswestry, and other valid outcome measurement tests are to be used as part of a comprehensive evaluation process. It is very important to understand what each test measures and if it is appropriate for a specific patient. Researching the authors of the tests/tools is the best way to determine if they are a good fit for your practice.
All of these concerns will become a new reality for physical therapy practice very soon, as Functional Limitation Reporting is implemented on July 1, 2013. The process does create extra work for providers and office staff by adding documentation and billing additions. Functional Limitation Reporting is an attempt at looking at treatment efficacy and patient progress utilizing a seven-point impairment rating that is determined by outcome tools and therapist discretion. Functional Limitation Reporting is an opportunity for professionals to voice their opinions, educate their patients, and help improve the health care system. This is a great time in health care history for physical therapists to champion change and improve care by being involved. If we do not, then we risk having others decide how we will deliver our services in the future.
Proving Medical Necessity
Why should patients seek physical therapy? Defining the answer to this question needs to become a focus of attention among the profession. The American Physical Therapy Association (APTA) and active physical therapy groups and individuals have been instrumental in introducing ways for clinicians to prove medical necessity for skilled rehabilitation services. In today's health care environment, therapists need to prove medical necessity to many different players in health care. First and foremost, therapists need to prove medical necessity to their patients. Therapists need to clearly state to patients and families the value of the services they provide, and why it is important to improve functional status. Therapists also must prove medical necessity to the health care providers who refer patients. It is important for all of health care to understand the skilled services that rehabilitation professionals provide.
The last area in which the value of physical therapy must be justified—and perhaps the most challenging—is to prove to insurance carriers the value of what physical therapists can bring to the health care table. Proving medical necessity to insurance carriers can, at times, seem like trying to hit a moving target. This is largely due to the constant diligence that must be performed in monitoring changes to payor requirements. Functional Limitation Reporting can perhaps make it easier to justify the value of therapy services to patients by constantly monitoring progress and attainment of patient and therapist-centered functional goals.
Care Plans
Health care needs to be about patients and their caregivers. The proliferation of medical specialists has caused a fragmentation of communication between caregivers, which raises important questions about patient data: Do all physicians read all therapy notes? Do the documents ever reach the patient record? Who should be in charge of the patient record? The answers to these questions are vital to provide the best level of care. However, developing a "Medical Highway" of connected patient information that will help assure the best care is provided is challenging.
Currently, there is little infrastructure to connect systems that contain patient data. This situation causes patients to ultimately be responsible as master record keepers of their medical data. The value of one organized central care plan for a patient that contains all relevant history, diagnostics, and treatments would be an amazing tool to enhance the delivery of service. Under that scenario, the patient becomes the centerpiece of treatment, and relevant data is available to all involved. Utilizing an electronic medical record (EMR) system that has HL7 capabilities to "talk" to other systems and exchange data is the first step to centralizing health records. Technology is evolving quickly in health care. It is a great time for therapists who are passionate about technology to become involved, develop ideas, and be part of a solution to improve the provision of care.
The Payor, the Provider, the Patient: Electronic Medical Records Can Help
An interesting triangular system exists in patient care. This is a system based largely on a "fee for service" model moderated by health insurers and federal programs. Patients seek providers to deliver care, while a third party has influence over the type and frequency of care. This system bears little resemblance to the supply and demand model many practicing PTs learned in university economics classes. However, this is the system in place currently, and one that the physical therapy community needs to make more efficient to benefit patients and improve health care. EMRs need to be a major component to improve care and delivery of service. Many feel that through proactive health management and post care analysis, EMRs will be the best path to health care efficacy and reform.
One way an EMR system can improve the overall provision of care is to organize patient records and improve office workflow processes. For example, when the mandatory Functional Limitation Reporting period begins in July, many EMR vendors will have features to help practices report, track, monitor, and bill G codes for Medicare patients. Advanced systems even have ways to pass information (interface) to other systems to become part of an electronic health record. Find a system that works for your practice. Do your homework and find something that can mimic the processes that are working well, or find a system that actually improves a less effective process at your practice. An electronic schedule with reminder options can improve front desk efficiency and help collect co-pays. Features such as accounts receivable alerts will improve overall aging of accounts and allow billers to focus on important cases. Compliant documentation templates will help therapists effectively communicate to physicians and payors.
We are in the midst of a health care technology renaissance. Desktop computers are becoming smaller and more mobile, and phones are becoming more powerful. Soon we will have specific devices for patient care that will make documentation and management even easier than it is today with EMR systems. PTP
Daniel J. Morrill, PT, MPT, is CEO at Hands on Technology and is the owner of Hinsdale Sport and Spine Therapy in Westmont and Hinsdale, Ill. He has more than 16 years of experience in the field of physical therapy. 
For more information, contact PTPEditor@nullallied360.com.