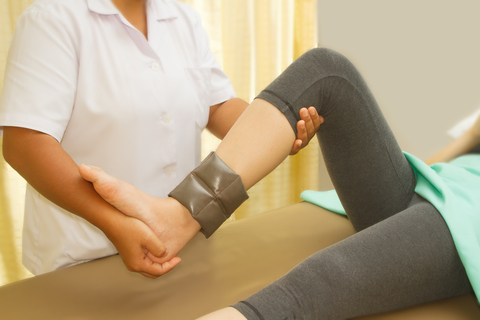 A new study reveals that physical therapy can be just as effective as knee surgery to treat a torn meniscus. The federally funded study compared arthroscopic surgery with physical therapy as a means of treating a torn meniscus, and researchers at seven major universities and orthopedic surgery centers in the United States assigned 351 people with arthritis and meniscus tears to get one of the two treatments. The physical therapy program was nine sessions, on average, and included at-home exercises.
Patients given standardized physical therapy had the option of "crossing over" to surgery if significant improvements were not achieved.
The results of the study showed that after 6 months, both groups had similar rates of functional improvement, and pain scores were similar as well. In addition, the results indicated that 30% of patients assigned to the physical therapy group elected to have surgery before the 6-month study period was up, though they ended up with the same outcome as those who did not get the surgery right away.
Rachelle Buchbinder, PhD, a preventive medicine expert, states that the study's results should change practice. Buchbinder concludes that therapy "is a reasonable first strategy, with surgery reserved for the minority who don't have improvement." In the accompanying editorial written by Buchbinder, she also writes, "Millions of people are being exposed to potential risks associated with a treatment that may or may not offer specific benefit, and the costs are substantial."
Jeffrey Katz, MD, one the lead authors of the study, adds that both surgery and PT are good choices, but "It would be quite reasonable to try physical therapy first because the chances are quite good that you'll do quite well."
[Source: New England Journal of Medicine]