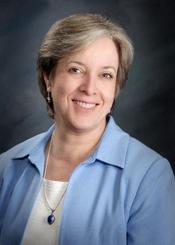 Michelle M. Lusardi, PT, DPT, PhD, a Middletown, Conn-based physical therapist, received the Lucy Blair Service Award from the American Physical Therapy Association (APTA). This prestigious honor was presented to Lusardi at the APTA Conference & Exposition, which was held in Salt Lake City in June. As a recipient of this service award, a framed certificate of recognition and a Lucy Blair Service Award pin was presented by the APTA Board of Directors at the annual event.
According to a report by The Courant, Lusardi is professor emeritus of physical therapy at Fairfield's Sacred Heart University and is also the owner and director of Health Professional Research & Education Consulting in Middletown. The award recipient has served as editor of the Journal of Geriatric Physical Therapy and has served on the board of directors of the APTA Section on Geriatrics. In addition, Lusardi presently chairs the GeriEDGE task force on fall risk in later life.
The Courant report also notes that Lusardi is a researcher who is the recipient of several grants and has authored a number of publications and a textbook on orthotics and prosthetics, which is now in its third edition. Lusardi has also received several honors and awards, including the APTA Section on Geriatrics Joan M. Mills Award for Exceptional Contributions and the APTA Section on Geriatrics Distinguished Educator Award.
Source: The Courant