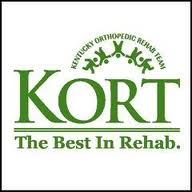 According to a Kentucky Orthopedic Rehab Team (KORT) news release, several KORT physical therapists have earned an orthopaedic specialist certification. Brandon Fowler PT, DPT, PCS and Emily Green, PT, DPT, OCS of Louisville, Lee Miller, PT, DPT, OCS of Nicholasville, Ky, and Daniel Cayse PT, DPT, OCS of Richmond have each earned the professional designation Orthopaedic Certified Specialist (OCS) from the American Physical Therapy Association (APTA) American Board of Physical Therapy Specialties (ABPTS).
The APTA website notes that the specialist certification program was created to provide formal recognition to therapists with advanced clinical knowledge, skills, and experience in a specialized area of practice. The program was also established to assist consumers and the health care community in identifying these physical therapists. The KORT news release that the ABPTS has certified fewer than 7,000 clinicians since the inception of the Orthopaedic Specialist in 1989.
The OCS designation, according to APTA, is for those clinicians who meet the highest standards and have demonstrated the ability to provide specialized care to individuals with bone fractures, skeletal system abnormalities, and other orthopedic issues. In order to gain this specialist certification, the PT must provide of having provided 2,000 hours of direct special care in the last 10 years with 500 hours in the past 3 years, while also completing a comprehensive application and exam.
KORT president Jason Chambers states the physical therapists, "have received one of the highest designations available in our profession. They are a shining example of why KORT is a leader in the industry and demonstrates our commitment to continued education and excellence."
Source: KORT