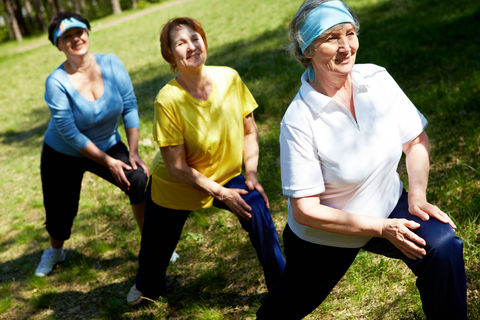 A study from the University of Alabama at Birmingham (UAB) finds that exercise can reduce the risk of a stroke. The UAB reports that the study is one of the first to examine the relationship between stroke and exercise in a biracial cohort of men and women in the US. Researchers explored the association of self-reported physical activity with incident of stroke using 27,000 stroke-free whites and blacks in the US from the Reasons for Geographic and Racial Differences in Stroke (REGARDS) study cohort.
The participants, who were ages 45 and older, were classified at baseline as being inactive, moderately active (1 to 3 workouts per week), vigorously active (workouts more than 4 times per week), and were followed for an average of 5.7 years. The results of the study showed that physical inactivity was reported by 33% of participants and was associated with a 20% increased risk of stroke. For participants who exercised at least 4 times a week, they were also less likely to experience a mini-stroke or stroke.
Virginia Howard, PhD, senior author of the study, explains, "The protective effect of intense physical activity may be through its impact on traditional risk factors such as hypertension and diabetes." Howard adds that as stroke is preventable, physical activity is a significant modifiable risk factor for stroke and, "This should be emphasized more in routine physician check-ups, along with general education on the proven health benefits of regular physical activity on other stroke-risk factors."
The study was supported by the National Institute of Neurological Disorders and Stroke, and the results were published in American Heart Association journal Stroke.
Source: University of Alabama at Birmingham