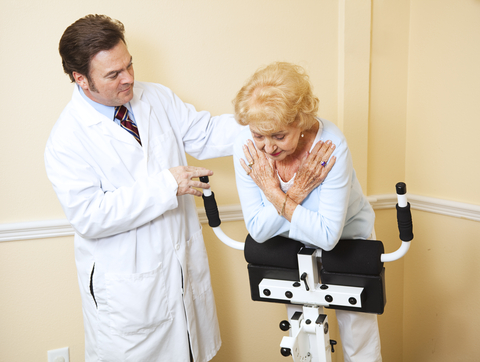 New research from the University of Otago shows manual physical therapy or regular exercise programs may make a notable difference for individuals coping with osteoarthritis in the knee and hip joints. A randomized clinical trial involved 207 patients over a 1-year period and three protocols of treatment provided by physical therapists, in addition to the standard care given by their general practitioners (GPs).
One group was given seven manual physical therapy sessions for 40 to 50 minutes over 9 weeks, which was followed by two boosters after an additional 7 weeks. The second group was given an exercise program both in the clinic and at home, and a third group of participants was treated with a combination of manual and exercise therapy. Study subjects in a control group received only usual care from their GPs or another health care provider.
The exercise program involved stationary cycling, stretching, muscle strengthening, and balance and agility exercise in a clinical setting and at home.
The results of the study, according to lead researcher Haxby Abbott, PhD, MScPT, FNZCP, indicate that individually supervised exercise therapy or manual therapy provided by a physical therapist improved pain and physical function for at least 1 year in addition to usual care. Abbott states, "However, given a time constraint of a 40- to 50-minute clinic visit, there is no additional benefit gained from providing both manual and exercise therapy on top of usual care for osteoarthritis."
An additional study published in the journal Osteoarthritis and Cartilage found that exercise therapy and manual therapy are also more cost-effective for the health system and for individuals than solely applying usual care to manage osteoarthritis. Abbott asserts, "Exercise therapy provided the best cost-effectiveness from a health system perspective, while manual therapy was best, and was actually cost-saving, from a societal perspective."
The researchers conclude that the results of the study suggest, "GPs should refer patients with hip or knee arthritis for individually supervised exercise or manual therapy provided by a physiotherapist, in addition to continuing to provide usual care."
[Source: University of Otago]