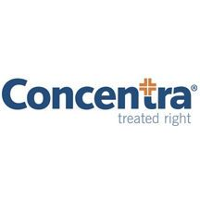 The Tennessean reports Concentra Physical Therapy has opened a new rehabilitation center in Clarksville, Tenn. The new center will provide a variety of adult and pediatric therapy services ranging from speech and hand therapy to therapeutic treatment for musculoskeletal and spine conditions. The newest physical therapy center of Concentra, which is a subsidiary of Humana, will be located on Fort Campbell Blvd.
According to The Tennessean report, Concentra's new standalone physical therapy centers are the first of their kind and represent their commitment to making therapy services convenient and more accessible. Concentra also works closely with Tri-Care members to ensure quality and convenient therapy services for members of the armed forces and their families.
The new Clarksville location will offer therapy treatments that include pediatric physical and speech therapy, chronic physical disabilities, work-related and sports injuries, arthritis and age-related conditions, and post-operative rehabilitation. The news report notes that the new center features the signature Concentra design and upscale interior elements, state-of-the-art equipment, multiple work simulation areas, and advanced rehab programs.
John Levene, senior vice president and national therapy director for Concentra, states, "With a great need for specialized treatment, Concentra is determined to provide respectful, skillful care that is convenient and affordable," adding also that the company "remains committed to providing services that are comprehensive, convenient, and cost-effective to deliver great outcomes every time."
Source: The Tennessean