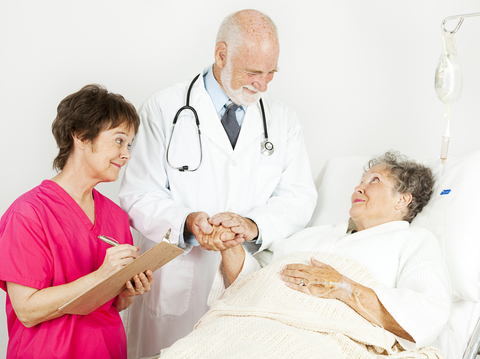 St. David's Medical Center recently became the first hospital in Central Texas to earn Comprehensive Stroke Center Certification by DNV Healthcare, an accrediting agency in the U.S. Certification of comprehensive stroke care ensures that a hospital can provide specific, services such as neurosurgery and neurocritical care, for cerebrovascular diseases. The surveyors with DNV Healthcare conducted a rigorous two-day survey in order to review the program's quality and care requirements.
As a part of the accreditation process, DNV surveyors will visit St. David's Medical Center each year to monitor the hospital's adherence to patient safety criteria established by the Centers for Medicare and Medicaid Services (CMS) as well as evaluate processes that impact patient care across the hospital's departments and facilities.
Johanna Morton, MD, says the "cerebrovascular team is proud to have earned this distinguished certification." Morton adds, "St. David's Medical Center is truly dedicated to providing the highest level of care for the region's stroke patients. This hospital has met the nation's highest standards in stroke care, an accomplishment that is a genuine team effort."
The DNV Comprehensive Stroke Center Certification incorporates elements of from its NIAHO hospital accreditation standards and requirements from Guidelines of the Brain Attack Coalition and Recommendations of the American Stroke Association. Hospitals must participate in the Medicare program and be in compliance with the conditions of participation in order to maintain a Comprehensive Stroke Center Certification.
Photo Appears Courtesy of St. David's Medical Center
Source: St. David's Medical Center