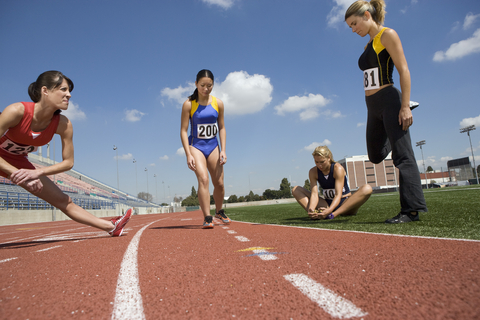 Sportsmetrics, a summer program presented by Ridgefield Physical Therapy and The Sports Medicine Center at Danbury Orthopedics, is designed to prevent injuries among young female athletes. In support of the national trend of building safe practices into school sports, the two groups joined to present Sportsmetrics USA, which is a reportedly effective program that aims to train young female athletes in safe sport techniques.
A news release from Ridgefield Physical Therapy indicates that the program is a 6-week strength and agility program, and this summer marks the fifth year that Sportsmetrics will be offered at Ridgefield High School (RHS) in Conn. The program focuses specifically on preventing ACL injuries, which affects athletes in sports that involve landing, jumping, and pivoting. The program has been adopted by schools nationwide, according to the company news release.
Kate Campbell, DPT, a Sportsmetrics trainer, explains, "Our program teaches proper jumping and landing technique, and improved strengthening, speed and agility skills to help females combat their significantly higher risk of ACL injury." The news release notes that previous Sportsmetrics programs held at RHS have yielded positive results for participants.
Of the past female participants, not one has suffered a non-contact ACL tear from sports. Also, a biomechanical testing performed before and after the program revealed a 38% reduction in the number of athletes considered at 'high risk' for a major knee injury.
The program is being offered for free for female students of RHS. The sports medicine specialists at Ridgefield Physical Therapy and Danbury Orthopedics suggest all female athletes from 8th – 12th grades should take advantage of Sportsmetrics training to lower their risk of injury. Visit www.ridgefieldphysicaltherapy.com for more information.
Source: Ridgefield Physical Therapy