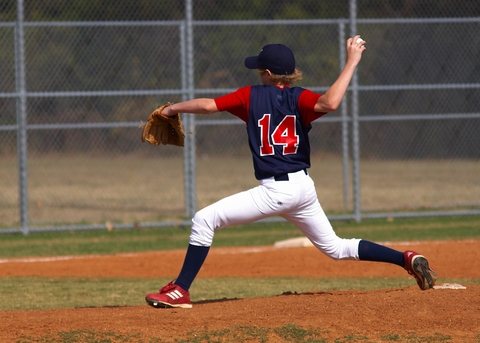 Ideal Physical Therapy, a Tucson-based outpatient physical therapy clinic, has partnered with Kino Baseball League to provide parents and children information on proper training techniques and how to avoid common baseball-related injuries. The physical therapists and athletic trainers of Ideal Physical Therapy will be available to answer questions at a branded Kino Sports Complex during the four major tournaments.
The Kino Sports Complex features games for various divisions of the Babe Ruth Baseball League, the Connie Mack Baseball 18u Varsity division, and the Sun Belt College League. Kino Baseball League will also host the Pacific Southwest Babe Ruth Baseball League 15U Regional and Arizona State Babe Ruth Baseball League 14U tournaments in July.
Lawrence Herrera, PT, ATC, a partner physical therapist at Ideal Physical Therapy, states the clinic is proud to partner with the Kino Baseball League and the physical therapists, physical therapist assistants, and athletic trainers are in interested in the health and well-being of the Tucson community.
Herrera explains that the most common baseball injuries he sees in teenagers are muscle strains, overuse of shoulders and elbows, and ligament strains, and he suggests teenage players learn proper warm up and stretching techniques in addition to proper throwing mechanics for different positions on the field.
Herrera also suggests learning appropriate cool down techniques following practices and games to prevent overuse injuries. He believes parents should also learn proper techniques to avoid baseball-related injuries and help keep their young athlete on the field.
Herrera states, "Tucson has a history of being a great baseball community and we are pleased to assist in keeping athletes in the Kino Baseball League healthy and on the field."
Source: Ideal Physical Therapy