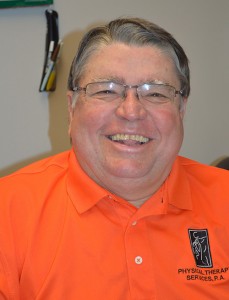 The department of physical therapy of High Point University (HPU) in North Carolina is offering an Emergency Medical Responder course to teach others what to do in the case of an athletic emergency. Danny Smith, PT, DHSc, OCS, SCS, founder and president of Tenn.-based Physical Therapy Services/Center for Athletic Medicine, will be the instructor for the course and aims to provide participants the skills and knowledge to work as a first responder in an emergency.
Smith will also teach participants how to help sustain life as well as reduce pain and minimize the consequences of a sudden injury or illness until professional medical assistance has arrived. Smith presently serves as the acting director of a credentialed sports physical therapy residency of the American Physical Therapy Association (APTA) and the appointed chairman of the Em Emergency Response Special Interest Group of the Sports Physical Therapy Section of APTA.
Dr. Alexis Wright, assist professor of physical therapy at HPU, states advanced training is important to provide aid in acute situations and, "Completion of the Emergency Medical Responder Course prepares an individual to react appropriately to any emergency on the sidelines, in the clinic or in the community; improving the quality of care we are able to provide to our patients." Participants of the course will receive CPR for the Professional Rescuer and Emergency Medical Response certifications.
The class will be held over the course of the following days at HPU's Human Biomechanics and Physiology Lab on Mall Loop Rd: July 19 from 8 a.m. to 5 p.m. and on July 20 to 21 from 8 a.m. to 6 p.m. For more information on the course or to register, call Dr. Alexis Wright at (336) 841-9270.
Photo Appears Courtesy of High Point University
Source: High Point University