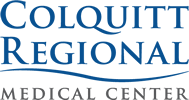 The Vereen Rehabilitation Center was recently opened as part of Colquitt Regional Medical Center in Moultrie, Ga. The new 13,000 square foot rehabilitation center will house a number of therapeutic services, including physical therapy, aquatic therapy, and occupational therapy. In addition, the new center will offer wound care, speech language pathology, and The Learning Center in one location. The ribbon cutting ceremony of the center was held in May.
According to a news release from Colquitt Regional, a new feature in the rehabilitation center is the aquatic therapy room, which has a six-foot deep therapy pool equipped with a camera, scale, and treadmill. The pool will enable therapists to work with a patient in the water and create a safe environment for the patient to regain strength and balance during physical therapy sessions.
The staff of Vereen Rehabilitation Center includes: Scott Romanowski, PT, OCS, OMPT, director of PT, OT, and WC; Staci DeRosso, PTA; Chris Stroh, OTR/L, CHT; Britney Mobley, PT; Beth Middleton, PTA; Marcus Wells, PT; and Tony Sheffield. The staff also includes two registered nurses: Mary Ann Tyson, RN and Doris Kelly, RN.
Kirk Friedlander, Hospital Authority chairman, says the new facility was named in honor of the Vereen families, who reportedly supported and were committed to Colquitt Regional endeavors since the 1930s. The Hospital Authority also broke ground on an upcoming $30 million renovation of Colquitt Regional Medical Center, which will include new surgical services, ICU, and emergency department.
Source: Colquitt Regional Medical Center