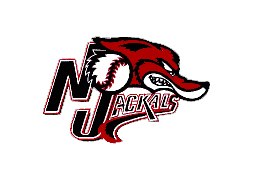 Proactive Sports Therapy, a Montclair-based practice, has been selected as the official physical therapy providers for the New Jersey Jackals 2013 season. The new partnership with the professional baseball team will allow players to work with the Proactive staff on pre-season strength and conditioning programs with the ultimate goal of decreasing in-season injuries and yielding better player performance, according to a Baristanet.com report.
For any in-season injuries that occur, the team of Proactive Sports Therapy will facilitate the player's return to the field. Jackals players will be treated at the 5,000 square foot rehabilitation practice in Montclair as well as the Yogi Berra Stadium, which is the home of the pro baseball team.
Greg Lockhard, president of Floyd Hall Enterprises, states, "We're thrilled to bring Proactive Sports Therapy on board as our physical therapy providers. They have a progressive philosophy that we believe will help our players throughout the season." Lockhard adds that having a group of elite experts caring for the players will give them peace of mind.
Steven Frohlich, owner of Proactive Sports Therapy, states, "We look forward to working with the Jackals in developing programs that will help the players prevent injury and perform better. We also will utilize our progressive techniques to help injured players return to the field faster."
The clients of Proactive Physical Therapy ranges from amateur athletes to weekend warriors, but the Baristanet.com report notes that the practice's experience training professional athletes that puts them in an optimum position to treat the Jackals players. Frohlich affirms, "Professional athletes need to maintain the highest level of physical performance to succeed."
Source: Baristanet.com