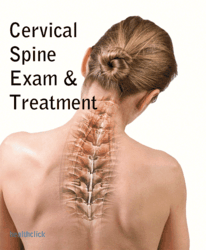 North American Seminars Inc has introduced a new online continuing education course for the evaluation and treatment of cervicogenic headaches. The online course aims to provide a treatment-based classification to streamline clinical decision-making and care planning for patients coping with this condition and neck pain as well. Chris Durall, PT, DPT, MS, SCS, LAT, CSCS, narrates the course and demonstrates an evidence-based approach to the evaluation and treatment of the cervical spine.
For the physical therapy continuing education course, titled the "Cervical Spine Physical Therapy Continuing Education Course," there are a number of objectives, such as employing proper intervention strategies for patients with high levels of neck pain. Additional objectives for the class include using select manual therapy and exercise techniques to manage patients with cervicogenic headaches and utilizing a treatment-based classification approach to assist with care planning.
The course also aims to help therapists perform thrust and non-thrust manual therapy techniques to the cervical spine, thoracic spine, and the first rib, and differentiate cerviogenic headaches from other types of headaches. The examination techniques and strategies presented are reportedly supported by research and/or clinical experience, and more than 25 treatments are detailed after 30 examination techniques.
The new course meets the requirements for a continuing education class for both physical and occupational therapists. North American Seminars Inc is an American Occupational Therapy Association (AOTA) provider for continuing education. For information on the company's continuing education courses, visit www.healthclick.com.
[Source: North American Seminars Inc]