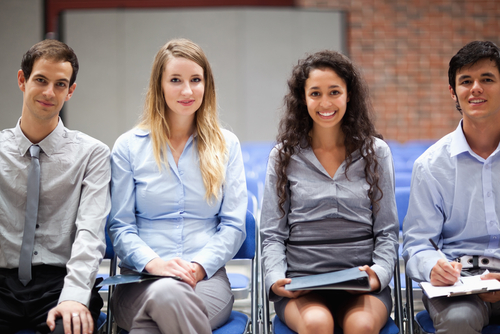 The launch of a new neurologic physical therapy residency pilot program at the George Washington University (GW) School of Medicine and Health Sciences (SMHS) is slated for August 2013. The university notes that the program will center on the evaluation and treatment of individuals with movement problems as a result of disease or injury of the nervous system.
The university adds that Elizabeth Ruckert, PT, DPT, NCS, GCS, assistant professor of physical therapy at GW SMHS, played a key role in the creation of the program. Rucker classifies the programs as highly important to the education and development of clinicians interested in specialty training.
As a former neurologic resident, "I'm extremely passionate about finding new ways to provide physical therapists with the same educational opportunities that I feel so privileged to have had," Ruckert emphasizes.
The release reports that the program is currently seeking to enroll two residents who will be responsible for treating patients for 20 hours a week with an additional 4 hours per week of one-on-one clinical mentoring. The release also notes that the program will include teaching in the entry-level GW Doctor of Physical Therapy program, in which residents will participate in research, and continuing didactic education.
The 12-month program will place a key focus on acute care, acute rehabilitation, and outpatient rehabilitation through a partnership with the MedStar National Rehabilitation Network.
For more information about the program and how to apply, click here.
[Source: GW School of Medicine and Health Sciences]