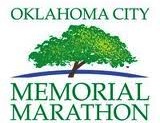 Participants in the Evidence in Motion (EIM) Emergency Medical Response Course will be volunteering as part of the medical team for the Oklahoma City Memorial Marathon and Half Marathon on April 28, 2013. The EIM course will be held April 26 to 27. The Physical therapists will be working with other health care professionals to provide runners in the marathon with rapid assessment of medical needs and administering acute first aid services.
This volunteer opportunity will allow the physical therapists to put the techniques and interventions studied in the EIM course to immediate use in real-life situations. The participants will be under the mentorship of race Medical Director, David Haynes, and EIM faculty members Teresa Scheumann, PT, DPT, SCS, ATC and Mark Anderson, PT, PhD, ATC. The participation of EIM trained therapists is expected ton reduce the number of runners needing to be transferred to local hospitals.
Scheumann states "The EIM physical therapists will play an important role in the medical care of injured runners," adding that the Emergency Medical Response training makes them uniquely qualified to respond to medical emergencies during the event.
Haynes declares that the Oklahoma City Memorial Marathon is "excited to have sports physical therapists that have emergency medical training participate in our event this year." He states that with the help of these volunteers, they are able to provide a safe, enjoyable event. The Oklahoma City Memorial Marathon is organized in honor of the individuals who lost their lives in the tragic April 1995 bombing of the Alfred P. Murrah Federal Building.
Source: Evidence in Motion