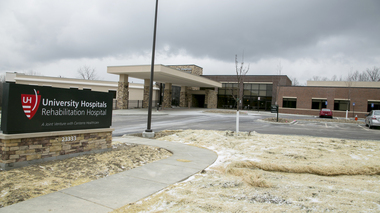 University Hospitals (UH) Rehabilitation Hospital will open a new 50-bed inpatient rehabilitation facility in Beachwood, Ohio. The facility, named University Hospitals Rehabilitation Hospital, will add nearly 150 new jobs and focus on patients who need more than one kind of therapy after suffering from a brain injury, stroke, cardiac arrest, and other serious conditions.
Mirza I. Baig, MD, medical director of the department of physical medicine and rehabilitation at the new facility, says the doctors and staff at new rehab hospital are specially trained in acute care. Doctors will design a personal treatment plan that may include physical, speech, and occupational therapy to prepare patients to function at home, according to Baig.
The Cleveland.com report notes that patients are expected to participate in 3 to 5 hours of rehabilitation most days, and the average length of stay will be 13 to 14 days. Many patients will be transferred from UH Hospitals, the report indicates. Don Moran, president of The Moran Company, states the new facility is part of a nationwide trend of intense-rehabilitation hospitals geared towards treating those with severe needs.
The new UH hospital is the third of its kind to open in Northeast Ohio since the beginning of last year. The medical staff of UH hopes to carve out a niche focusing on high-acuity patients with brain injury.
Photo Appears Courtesy of Cleveland.com
Source: Cleveland.com