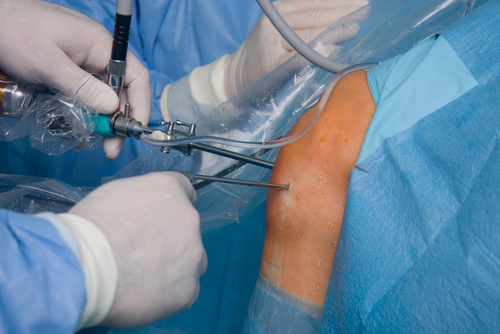 Orthopaedic surgeons and researchers at NYU Langone Medical Center are the first in the Northeast region of the US to utilize a new device that provides real-time data about balance, positioning, and tension of ligaments during total knee replacement surgery. The device, which incorporates sensors, microelectronics, and wireless communication to provide the real-time data, offers visual, quantifiable information.
This information can increase the surgeon's ability to measure and ensure optimal position, fit, and balance before it is removed and the new joint components are permanently fixed. The device is used along with OrthoSensor, the accompanying software.
Richard Iorio, MD explains that traditionally, fit, stability, and alignment during a total knee replacement surgery was based on conventional mechanical instruments as well as the surgeon's knowledge, training, and experience. Iorio says now with the simple, removable tool, it will enable surgeons to "match calibrations to a patient's unique ligament structure and skeletal alignment before implanting the new joint."
The proper fit, balance, and overall quality of the motion of the replacement knee is important to improve recovery and extending the life of the replacement and increasing patient comfort. Researchers at the hospital are also using the device to develop guidelines for best arthroscopic surgical treatment of specific knee injuries and create a database and testing lab, which may be beneficial for the development of future knee replacement devices.
[Source: NYU Langone Medical Center]