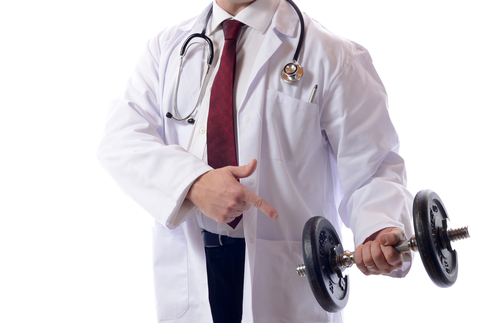 A new study presented at the American Heart Association's Epidemiology and Prevention/Nutrition, Physical Activity and Metabolism 2013 Scientific Sessions found that health care providers that are physically active were more likely to advise patients to lead an active lifestyle. Researchers reviewed 24 observational studies and four interventional studies on the physical activity of health care providers and related patient counseling.
In 23 of the 24 observational studies, physically active providers were considerably more likely to counsel their patients to incorporate daily physical activity in their lives. Also, some studies indicated that active physicians were two to five times more likely than their "sedentary" counterparts to recommend physical activity to their patients.
In addition, two interventions to improve the physical activity of physicians led to improvements in their confidence and efficacy in providing activity counseling to their patients.
Isabel Garcia de Quevedo, M.S.P.H.M ORISE Fellow at the Centers for Disease Control and Prevention (CDC), asserts that since patients rely on advice from their health care providers to adopt healthy habits, the "findings suggest that improving healthcare providers' physical activity levels may be an easy way to help reduce physical inactivity among the general population."
The Medical News Today report states that regular physical activity counseling by healthcare providers is a significant part of the U.S. Department of Health and Human Services' Healthy People 2020 plan to improve the nation's health.
Source: Medical News Today