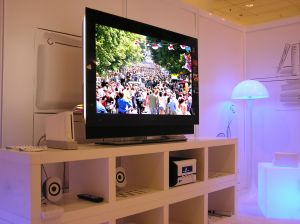 The Omni VR, a virtual rehabilitation system, may be a fun alternative form of treatment for physical therapy patients. The Heartland Healthcare Center in Henry, Ill. is utilizing the virtual system and is "putting a spin on routine therapy," according to a CIProud.com news report. The virtual therapy resembles a video game system, such as Wii or Xbox Kinect, and has a camera on top of the television that monitors a patient's progress.
The camera records data points and information that can be used in a clinical setting for the patient's physical therapy team to measure and track therapy. The camera shows the therapist things like accuracy and helps the patient understand what they may need to work on as they recover.
Mary Chambers, the Admissions Director for the center, states the Omni VR is changing the face of physical therapy, and is a "different way of engaging your mind and your body to coordinate together." She adds that the virtual system is essentially more like play and less like work, and patients are doing more repetitions without even knowing it.
Chambers states that this virtual therapy system offers a number of different games, such as bingo and beach volleyball. Each game played is based around the needs of the patient and what ability they need to work on, according to Chambers. The CIProud.com news report indicates that it's a new medical advancement that is allowing PT patients to have a lot more fun on the road to recovery.
Photo Appears Courtesy of Stock.XCHNG
Source: CIProud.com