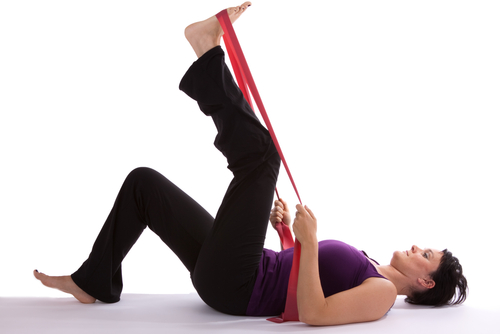 The Thera-Band Academy, which was established to scientifically document the benefits of pain management and exercise, launched the Thera-Band Academy Blog in 2009 to encourage connectivity and communication on these issues to enhance the patient-health care provider relationship. The blog is both written and managed by Phil Page, PhD, PT, ATC, CSCS, FACSM, Director of Clinical Education and Research for Performance Health.
The Thera-Band Academy has announced the top 10 stories of the Thera-Band Academy blog based on the number of views it received in 2012. Page states that as "more and more health care providers and consumers are looking for evidence to support health care interventions," the top 10 list reflects topics that focus on this ideal. A number of the top stories concern various exercises and exercise programs to improve a range of physical issues, such as how the Thera-Band exercise program improves lower-limb biomechanics in females.
In addition, two other top stories include the use of the Thera-Band hip exercise to reduce anterior knee pain and utilizing the company's exercise program to reduce the need for shoulder-impingement surgery.
Another top blog story for the prior year discussed current concepts in muscle stretching for rehabilitation and exercise. A review of 60 clinical trials was published that evaluated the effectiveness of different stretching techniques, as well as outcomes and population. Also, a story about a research study that examined shoulder muscle activation levels during range of motion exercises was a highly reviewed story on the blog.
For additional information on these top 10 stories and to read more of the Thera-Band blog, visit www.hygenicblog.com.
[Source: Thera-Band Academy]