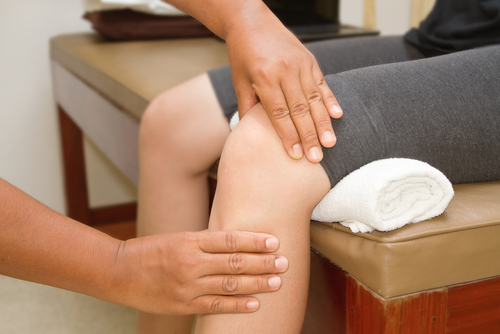 The results of a follow-up to a randomized controlled trial suggest what patients and clinicians should consider as the appropriate treatment after an ACL injury. The study found that a treatment strategy of rehabilitation and early acute anterior cruciate ligament (ACL) reconstruction did not provide better results than a strategy of initial rehabilitation with the option of a later ACL reconstruction at 5 years.
The results of the study, published in BMJ, did not differ between knees surgically reconstructed early or late and those treated only with rehabilitation.
The study included a total of 121 young, active adults with acute ACL injury to a previously uninjured knee. The participants had a mean age of 26. All of the patients involved received similar structured rehabilitation, and 62 of the patients were assigned to early ACL reconstruction while 59 were assigned to the option of having a delayed ACL reconstruction, if needed.
The principal outcome of the study was the change from baseline to 5 years in the "mean value of 4 of the 5 subscales of the knee injury and osteoarthritis outcome score (KOOS4)." Additional outcomes included all 5 KOOS subscale scores, the absolute KOOS(4) score, Tegner activity scale, meniscal surgery, and radiographic osteoarthritis at 5 years.
The authors of the study state that the results should encourage young, active adult patients as well as clinicians to consider rehabilitation as a primary treatment option following an acute ACL tear.
Source: BMJ