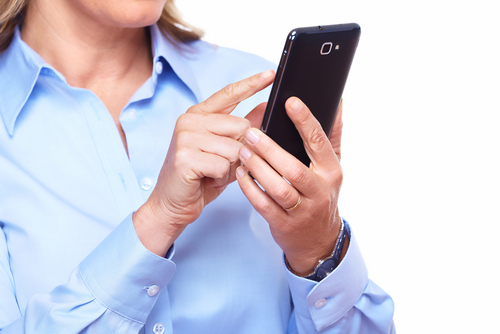 According to an article published in the Journal of Medical Internet Research, a Norwegian study has found that smartphones can be effective platforms for helping women with chronic widespread pain. The aim of the randomized controlled trial study was to study the efficiency of a four-week, smartphone-delivered intervention program with written diaries and feedback from a therapist following an inpatient chronic pain rehabilitation program.
A total of 140 women with chronic widespread pain were randomized into two groups of one with a smartphone and one without a smartphone intervention after their rehabilitation. The smartphone intervention consisted of 4 weeks of written communication via a smartphone and one face-to-face session. The diaries were available immediately to a therapist who submitted personalized feedback based on cognitive behavioral principles.
Each of the two groups were granted access to a non-interactive website after discharge from the program to promote constructive self-management. Outcomes of the study were measured with self-reported questionnaires and were determined utilizing the pain catastrophizing scale.
Of the total 140 participants, 112 completed with 48 in the intervention group and 64 in the control group. The results of the study showed that the intervention group reported less catastrophizing than the control group. In addition, for a 5-month follow-up between-group, the effect sizes remained moderate for acceptance of pain, catastrophizing, and functioning and symptom levels.
Overall, a smartphone intervention program may be an effective way to help manage chronic pain, according to the Journal of Medical Internet Research article.
Source: Journal of Medical Internet Research