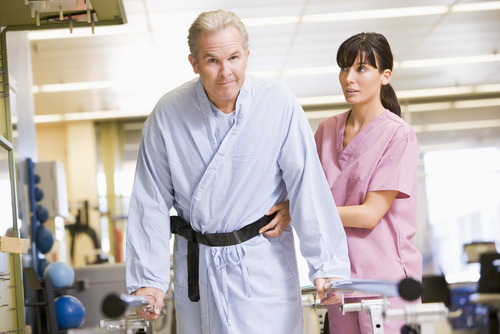 A new study conducted by San Antonio's University Health System (UHS) found that providing walk-in physical therapy may yield promising results for patients. The year-long study tracked patients at the ExpressMed clinic at the UHS downtown campus, and a physical therapist was assigned to the clinic to treat patients who had been referred by a doctor.
Patients were seen either immediately or within three days, and the study compared 308 walk-in patients to the 1,451 patients that were seen through traditional referral patterns.
According to the report, the walk-in patients required an average of eight procedures as compared to the 14 for the patients who were seen through the traditional model. The walk-in patients reportedly also had fewer X-rays and were half as likely to undergo an MRI or CT-scan.
Amita Mehta, the lead author of the study and the director of ambulatory therapy services at the University Health System, states that "from the time they'd see the primary care physician to the time they got physical therapy, sometimes two or three months would pass," which may lead to the development of a chronic condition that is more difficult, and takes longer, to treat.
Overall, the study found providing certain patients with more immediate access to physical therapy did result in those patients needing fewer treatments and tests. In addition, the medical charges for the patients who received physical therapy were $1,500 less on average as compared with patients who did not receive such treatments.
Source: University Health System