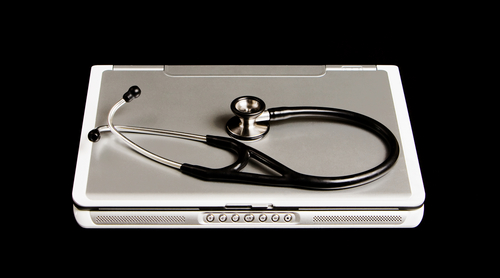 A new electronic health record (EHR) format for children was announced by the U.S. Department of Health and Human Services' Agency for Healthcare Research and Quality (AHRQ) and the Centers for Medicare & Medicaid Services (CMS). According to the report, a number of existing EHR systems are not tailored to capture or process health information about children, but now the reported benefits of EHR systems may become more widely available with the new format.
The new EHR format includes recommendations for child-specific data elements, such as vaccines, that will enable EHR developers to broaden their products to include modules customized for children's health. The format is intended to improve care for children by helping guide EHR developers to understand the types of information that should be included in EHRs for kids and can help providers as well add additional features to existing systems or build new EHR systems for the care of children.
AHRQ and CMS led the development of the children's EHR format with the assistance of multiple experts, including the American Academy of Family Physicians. The next steps include testing by several groups, including two CHIPRA quality demonstration grantees and the Commonwealth of Pennsylvania. CMS will work toward integration of the format into future editions of the Office of the National Coordinator for Health Information Technology's EHR Standards and Certification Criteria.
Cindy Mann, CMS deputy administrator and director of CMS's Center for Medicaid and CHIP services, states that the new EHR format will provide a foundation upon which "developers can build EHRs that, by differentiating between children and adults, ultimately will lead to better quality information about children's health." The new format is compatible with other EHR standards.
Source: Agency for Healthcare Research and Quality