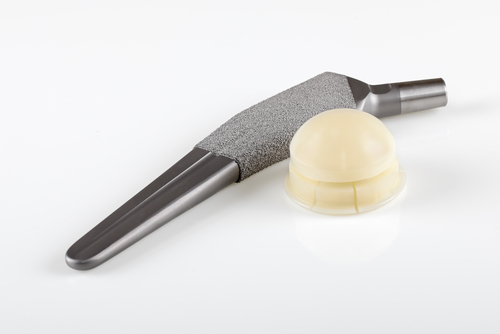 Andrew Murtha, a second-year medical student at Saint Louis University (SLU), had the opportunity to collaborate with researchers at the Missouri Bone & Joint Research Foundation, which allowed him to develop a new design for an artificial hip that should help to reduce post-operative complications. Murtha presented his research that combines two advances in design to improve new hip implants to the students and faculty of the SLU School of Medicine.
The medical student was selected as the winner from a group of six presenters.
The report from the Saint Louis University Medical Center states that hip dislocation and degeneration of bone tissue from the liner's wear are the two complications of hip replacements that require additional operations. These issues were addressed by two biomechanical designs: using newer types of wear-resistant polyethylene to avoid bone degeneration and increasing the size of the femoral head that prevents the hip from getting dislocated.
The results of the biomechanical study showed that using polyethylene, a thinner plastic liner, to accommodate larger femoral head, which replaces the highest part of the bone in the thigh, did not increase the risk of fracturing the liner. Emphasizing that the new design is a promising modification in design to improve the ball and socket systems currently in use, Murtha explains that larger diameter heads can be used with "newer wear-resistant polyethylene in hip replacement surgeries without compromising the liner's locking mechanism."
He adds that there are limitations to the study as only one liner design was examined, but the data supports developing current technologies to reduce complications. Murtha will present his research and work at the 54th Annual National Student Research Forum in April in Galveston, Tex.
Source: Saint Louis University Medical Center