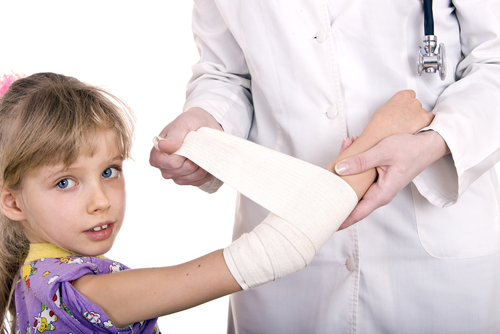 Fixes 4 Kids Inc. will launch its E-Fix Supracondylar Humerus Fracture Reduction and Pinning System (E-Fix) and E-Thotic perioperative orthosis (E-Thotic) at the upcoming American Academy of Orthopedic Surgeons (AAOS) in March. The E-Fix and E-Thotic is the first system designed to treat supracondylar fractures in children. According to the news release, supracondylar fractures are the most common fracture in children ages 3 to 12, with 65,000 being treated for this injury in the U.S. each year.
The E-Fix is designed to eliminate the current procedure of pulling on an injured child's arm when managing a complex fracture, which may lead to revision procedures and misalignment, according to Kurt Vedder, CEO and Founder of Fixes 4 Kids. The news release indicates that the E-Fix device provides allows for precise alignment of the fracture with a specially designed pin guidance system that enables the surgeon to pin the fractured bone fragment with control and precision.
The E-Thotic is a custom orthosis that supports the upper arm and forearm during the procedure and replaced a traditional cast that is used to immobilize the arm. The E-Fix system is designed to minimize risks, such as damage to collateral tissues, and reduces other complications, such as development of gunstock elbow. Vedder developed the E-Fix and E-Thotic with medical innovators, engineers, and surgeons.
Mohammed Diab, MD states "The E-Fix and E-Thotic will change the way orthopedists treat elbow supracondylar fractures."
Source: Fixes 4 Kids Inc.