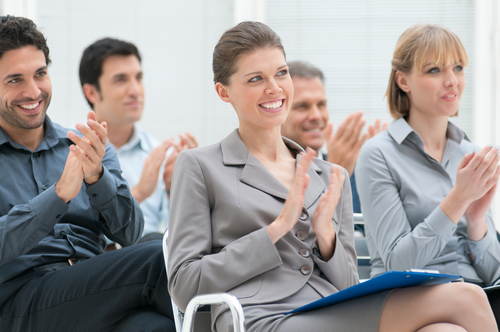 The annual APTA Conference & Exposition will be held in Salt Lake City this year on June 26-29. The 3-plus-day event offers physical therapy professionals and professional leaders the opportunity for networking and professional development with 80 educational sessions for attendees to choose from, each designed for busy PT professionals. Participants can focus on a particular topic area or mix and match among the educational session topics, which include sports, orthopedics, practice management, technology, acute care, and amputation management.
Popular events that will allow PT professionals to connect with colleagues include the Oxford Debate, Next Step Networking Reception, and the McMillan and Maley Lectures.
The June conference includes a new pre-event reception and opening event with humorist Dave Barry. Attendees can also add a 1-day preconference for an added educational opportunity. The topics for the preconference are scheduled to include pediatric musculoskeletal imaging, prevention of activity-related spinal disorders, and an NPTE workshop for faculty. Attending this conference also provides an opportunity to earn continuing education units.
The exhibit hall at the event will also allow participants to touch and test the latest equipment, technology, and products. APTA reports that APTA Resource Central, along with more than 200 companies, will be on-site to answer questions, demonstrate products, and provide information that can help PT professionals work smarter.
For more information regarding this event, visit www.apta.org/Conference.
[Source: APTA]