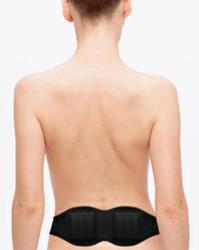 The Thermobalancing therapy may be a cost-effective, natural solution for lower back pain. Dr. Simon Allen, founder of Fine Treatment and a physician specializing in internal medicine and the cardiovascular field, states that to avoid lower back pain or pain associated with sciatica, the pain has to be treated locally rather than have the pain masked with potentially risky injections. As of January 9, 2013, a total of 664 cases of infection linked to contaminated steroid injections in the U.S. have been reported, with at least 40 of these infections being fatal.
In addition, the cost of treatment with back pain injections may be very costly, with estimates extending to thousands of dollars.
With the high cost and potential risk of steroid injections for back pain, which may lead to a patient experiencing additional health issues, such as spinal and peripheral joint infections, the Thermobalancing therapy may be an effective solution for those coping with this type of pain. The therapeutic device works by reducing swelling around locally. The therapy is designed to gently and effectively increase blood circulation around the affected nerves, which eases the swelling and ultimately reduces the pain.
Dr. Allen states that the Thermobalancing therapy "relieves pain and treats the lower back area by tackling the underlying cause of pain". The device reportedly provides effective and natural treatment for sciatica and lower back problems with no side-effects.
Source: PRWeb.com