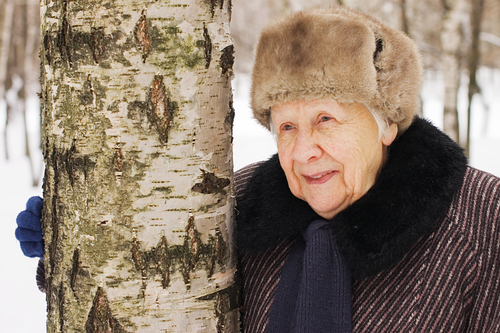 As temperatures across the country continue to drop this winter season, the risk of individuals having a stroke may increase. As a result of cold and freezing temperatures, blood pressure may increase, and high blood pressure is the single biggest risk factor for stroke, according to the news release. Though the exact reasons for increased blood pressure during winter are undetermined, it is believed that cold weather can cause arteries to constrict and the blood to thicken.
Essentially, this means that the blood has to be pumped harder in order to travel around the body.
As research has shown that colder temperatures can be linked to an increase in blood pressure, especially in older adults, the Stroke Association recommends that people take extra precautions to stay warm this winter season. In addition, the U.K.-based charity suggests that individuals should be aware of what their blood pressure is and "take control" of it in order to reduce their risk of having a stroke.
Adults should eat well, have their blood pressure checked regularly, and wear the appropriate clothing to stay warm during the cold weather months.
The study that examined the relationship between blood pressure and outdoor temperature was conducted in France. Researchers analyzed seasonal variation in blood pressure among 8,801 adults over the age of 65 over the course of 2 years. The results of the study showed both diastolic and systolic blood pressures varied with the weather, and that the greatest temperature-related effects on high blood pressure was in those 80 and older.
Source: Stroke Association