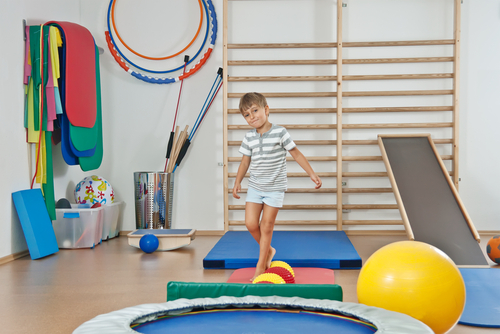 A recent study published in Developmental Neurorehabilitation found that the Nintendo Wii can aid in improving balance, motivation, and function in children that are participating in acute rehabilitation following an acquired brain injury. A multiple baseline, single study research design was used with three subjects that received daily Wii balance training.
The results of the study indicates that one participant was more motivated using the video game system while the other two participants were equally motivated by traditional balance training. Improvements were seen in dynamic balance and functional ability, but the results for static balance were inclusive.
According to Your Therapy Source, there are several positive benefits of utilizing the Wii in therapy, such as a high level of motivation in participants, the providing of visual and tactile feedback, and the challenge to the player's motor planning skills. However, two drawbacks to using the gaming system include the cost of the system and the possible difficulty a child may have on certain games with motor planning skills.
At the end of the study, researchers concluded that use of the Wii in acute rehabilitation for children with acquired brain injury is a safe and motivating tool for balance therapy. However, the authors of the study did recommend further research regarding the use of the Wii for balance therapy.
Source: Developmental Neurorehabilitation