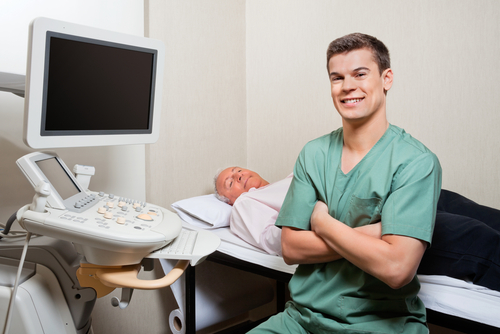 The fields of physical therapy, occupational therapy, and rehabilitation are benefiting from technological advancements that assist practitioners in facilitating strength and healing in injured patients. One such way both practitioners and patients can experience improved therapy regimens are through modernized video concepts.
Virtual Environmental Therapy and Virtual Rehabilitation Therapy, also known as VE and VR Therapy, brings clinicians and patients a controlled environment for stimulating and focusing on cognitive tasks and motor skills.
Another technological advancement is ultra-sound and electrical stimulation, which is commonly used with rehabilitation. Researchers have created a combination ultra-sound and biological treatment for degenerative tendon damage, and new programs focus on electronically detecting damaged tissue as well as introducing biological treatment directly into deteriorating regions.
In addition, the ultra-sound can used for breaking up and disintegrating diseased tissue. The combination treatment has been shown to have potential to promote and accelerate healing duration.
Advanced technology is also bringing techniques in the category of iPad and iPod tools, and occupational therapists can implement applications on these devices for a patient's cognitive retraining regimen. Patients may not have to wait for a scheduled appointment time for cognitive exercises when a tool is readily accessible for the patient as well as the therapist.
Technological advancements in these fields may mean that a patient receiving occupational or physical therapy or rehabilitation can get extensive and detailed services at a much lower cost, according to the report. The ease of access may also allow these health care professionals to assist a larger range of patients, which can be attributed to decreases in traveling time and cost constraints.
Source: Physical Therapy Assistant Guide