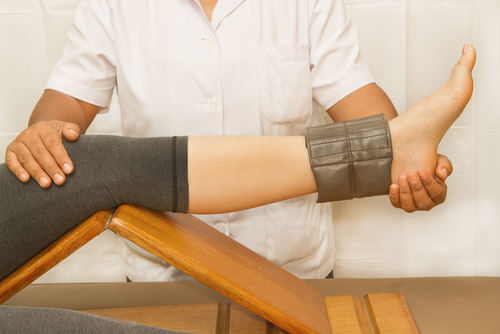 According to an article published online in Osteoarthritis and Cartilage, manual physical therapy may provide benefits to patients with osteoarthritis of the hip or knee. In the randomized controlled trial conducted in New Zealand, a total of 206 adults who met the criteria for hip or knee osteoarthritis per the American College of Rheumatology received manual physical therapy, multimodal exercise physical therapy, combined exercise and manual physical therapy, or no trial physical therapy.
In the New Zealand-based study, secondary outcomes included physical performance tests, and 193 participants out of the 206 were retained at follow-up. The intention-to-treat analysis showed adjusted reductions in WOMAC scores at 1 year compared with the usual care group of 28.5 for usual care plus manual therapy, 14.5 for usual care plus combined exercise and manual therapy, and 16.4 for usual care plus exercise therapy.
The physical performance test outcomes favored the exercise group, and there was an antagonistic interaction between exercise therapy and manual therapy.
Overall, the authors of the study found that manual physical therapy provided benefits over usual care that were sustained to 1 year for patients with hip or knee osteoarthritis. In addition, the findings indicate that exercise physical therapy also provided physical performance benefits over usual care, but there was no added benefit from a combination of these two therapies.
Source: Osteoarthritis and Cartilage