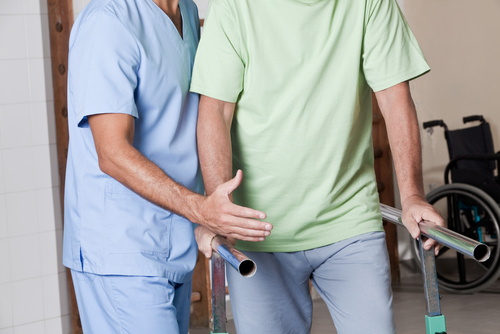 Mark Kirk, a US Senator from Illinois, suffered a massive stroke in January of 2012, which left him unable to walk. However, after an intensive physical therapy program at the Rehabilitation Institute of Chicago, the senator made a miraculous walk up the 45 Capitol steps with a number of well-wishers closely watching. The 53-year-old underwent three separate brain surgeries at Northwestern University Hospital following the massive stroke last year, and then began the high-intensity physical therapy program that included a 9-week-long mobility study, which helped him relearn to walk.
An essential component of the physical therapy program was a rigorous exercise regimen, and the "high-intensity program" enabled the politician to walk without a cane or harness in July as well as walk 37 stories to the top of a Chicago skyscraper by November. The senator's inability to walk is a common result of a stroke, with only 37% of survivors able to walk within their first week. The intensive walking program, which was part of the recovery process, was based on a novel approach that did not include "stepping stones" characteristic of standard physical therapy.
The physical therapists walked with him, presuming that the posture and control would eventually get better.
According to Janet Bettger, a stroke expert at Duke University, only half of the 800,000 individuals who suffer from a stroke each year receive any kind of rehabilitation. Studies do show, however, that there is an immediate need for exercise and physical therapy. Bettger affirms that "people make remarkable progress with therapy," adding that rehabilitation work should start as soon as 24 to 48 hours after a stroke. This has the best potential for a favorable outcome because the brain is still adapting to the injury during this critical period.
As each stroke and stroke patient is different, she states that therapy must be tailor-made for that person in order to suit his or her needs. Bettger hopes that others are hopeful after seeing the tremendous progress of Senator Kirk.
[Source: CNN.com]