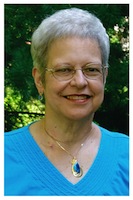 The Foundation for Physical Therapy received a generous gift of $32,000 from Marilyn Mount, PT. The longtime supporter of the foundation, who was also a prolific member of the Ohio physical therapy community, passed away in August of 2012, but left the donation to the Foundation for Physical Therapy, which will be designated for the Florence P. Kendall Doctoral Scholarship Fund per her wishes. The scholarship fund provides post-professional scholarships for emerging physical therapist researchers.
Foundation Board of Trustees President William G. Boissonnault, PT, DPT, DHSc, FAPTA, FAAOMPT, states, "We are deeply touched by Marilyn's generosity and support of physical therapy research."
Mount had a career that spanned 40 years in the physical therapy field in Cleveland, Ohio, where she served as a therapist and chief therapist, as well as the director of therapy at the Cleveland Clinic from 1970 to 1995. Mount also worked as a physical therapist in patient care and as a clinical instructor for students at University Hospitals, Cleveland from 1996 to 2011.
She also served in a number of leadership roles in various organizations and was the recipient of numerous awards and accolades for her lifelong service to the physical therapy profession. John T. Mount, Vice President and Dean Emeritus from The Ohio State University and father of Marilyn, says his daughter felt ongoing research was important to help find innovative ways to treat patients and improve their lives, and that she would be happy to know her gift will help to accomplish that.
Source: Foundation for Physical Therapy