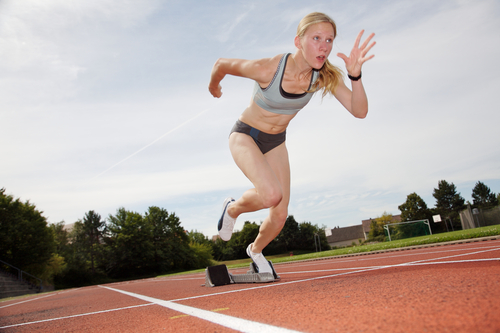 According to a review article in the Journal of the American Academy of Orthopaedic Surgeons, female athletes are three times more likely than male athletes to suffer from anterior cruciate ligament (ACL) ruptures. An ACL rupture is one of the most common types of knee injuries, and recent research reveals the unique anatomical differences in the female knee, such as larger quadriceps angle, that may contribute to higher injury rates in females.
As this devastating injury has a lengthy recovery period and a slow return to sports, more research has focused on ACL injury prevention and why women are more vulnerable to this injury.
Karen Sutton, MD, an assistant professor with Yale University Department of Orthopaedics and Rehabilitation, states that as there has been an increase in female athletes participating in sports, "many studies have shown the vulnerability of female athletes to ACL ruptures." Recent research studies have found that, as part of an overall sports training program, preseason and ongoing neuromuscular training programs aimed specifically at improving knee stability can significantly decrease the risk of an ACL injury for girls and women.
Dr. Sutton asserts that female athletes should learn proper training techniques starting in adolescence to help prevent this serious injury. Appropriate training techniques include the proper way to land from a jump, working on the body's reaction to change to change of direction and speed, and increasing the strength of muscles that could have a protective affect on the ACL, such as the quadriceps and hamstring muscles.
Overall, the anatomical differences that may contribute to a high ACL injury risk for females should be taken into consideration during both reconstructive surgery and sports training.
Source: Journal of the American Academy of Orthopaedic Surgeons