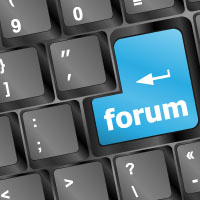 The 2nd Annual ACO Executive Forum will be held in Denver, Colo. on May 13-15. The annual event aims to showcase innovative health care programs that are dedicated to population health management and accountable care delivery through partnerships with patients. The forum, as well as the pre-conference sessions, will include presentations from healthcare providers of all types and those committed to the support of technology and products.
Attendees of this annual event may include physicians, nurses, hospital and healthcare administrators, social workers, and patient and family care managers, and about 300 to 400 people are expected to attend. Those in attendance can learn new ways to enhance the quality and safety of healthcare and also improve outcomes, according to the news release. This year, with aid from exhibitors and sponsors, the event will host 100 attendees from hospitals, medical groups, and ACOs to attend at no cost.
The ACO Executive Forum is organized by the Healthcare Business Institute, which is a nonprofit research and professional development institute that serves healthcare business management professionals. The organization's mission is to build the David I. Samuels
Memorial Library and International Training Center for Healthcare, which will include learning technologies, classrooms, e-learning, a training and exhibit space, and a reference and lending library.
For more information about this event, visit www.acoexecforum.com.
Source: Healthcare Business Institute