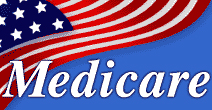 A complementary Webinar hosted by Clinicient Thursday, January 10, with compliance expert Nancy Beckley, aims to help clinicians understand changes in 2013 that will be required for two vital areas of practice.
During this presentation Beckley will share the most up to date information from CMS about 2013 changes and clarify the new G-Codes and functional reporting, including how it works, timelines and what to prepare for. Beckley will also discuss the new PQRS requirements, and where practices could be at risk if they are not participating in 2013.
The Webinar is scheduled January 10, 1 pm EDT / 10 am PDT. For those who may want to attend the Webinar but have a conflict, the Webinar will be recorded and a link to the posted recording will be emailed to all registrants.
Space for this Webinar is limited, and registration is available now. Click here to visit registration page.
Beckley is a certified in healthcare compliance by the Healthcare Compliance Certification Board, and considered a compliance expert in outpatient rehabilitation. For more than 12 years Beckley has been conducting compliance training and education, and is a Compliance Columnist for APTA's IMPACT Magazine. She also works with providers on probe reviews, MAC Corrective Action Plans, ZPIC investigations, and Corporate Integrity Agreements.
Source: Clinicient