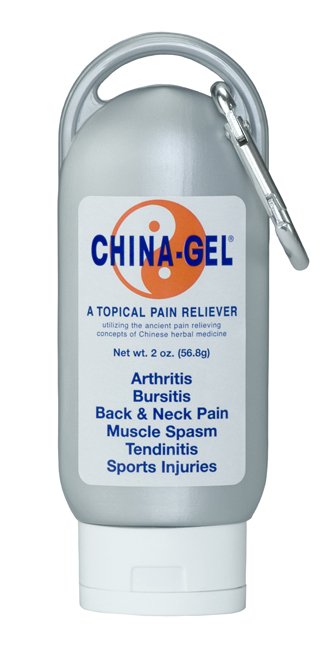 As the holiday travel season rolls on, travelers who use topical pain relievers must be mindful to take their products with them, but in sizes that are friendly to airport screening devices. One solution for this travel dilemma may be found in a new 2-oz tube offered by China-Gel Inc, Arlington Heights, Ill. The company now offers a Travel Tube 2 GO 2-oz tube of topical pain relievers that features the original China-Gel formula, as well as a clip designed to attach conveniently to a bag, purse, athletic bag, or other on-the-go item.
According to Justin Toups, marketing manager for China-Gel, health care professionals often comment that patients do not have the topical product with them when they need it. "We envision China-Gel clipped to a purse for a busy mom, an equipment bag for athletes, in toolboxes for tradesmen, and in a carry-on for a traveler, so everyone can get relief when and where they need it," Toups says, adding, "We made sure the package size meets the requirements for TSA carry-on luggage."
China-Gel is an herbal topical pain-relieving gel that incorporates modern technology with ancient pain-relieving concepts of Chinese medicine. The company reports that it is designed to absorb completely into the skin with no greasy residue left behind, and the product's lavender/menthol scent on application becomes odorless as the gel is absorbed. Visit www.chinagel.com for more information.
[Source: China-Gel]