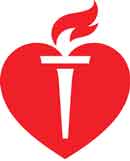 New research appearing in the American Heart Association journal Circulation indicates that those with cardiovascular disease who maintain a heart-healthy diet may be protected against recurrent strokes and heart attacks. The study reportedly encompassed 31, 546 adults, with an average age of 66.5 years, with cardiovascular disease or end organ damage.
Researchers note that participants were asked how often they consumed milk, vegetables, fruits, grains, fish, meat, and poultry in the past 12 months. Participants were also questioned about lifestyle choices, including alcohol consumption, smoking, and exercise. An American Heart Association news release reports that researchers found that after a follow-up period of 5 years, study participants had sustained 5,190 cardiovascular events.
Participants who maintained a heart-healthy diet exhibited a range of benefits including a 19% reduction in risk for stroke, 28% reduction in risk for congestive heart failure, and a 35% reduction in risk for cardiovascular death.
"Dietary modification has benefits in addition to those seen with aspirin, angiotensin modulators, lipid-lowering agents and beta blocker," explains Mahshid Dehghan, PhD, study author, nutritionist, Population Health Research Institute, McMaster University, Hamilton, Canada.
Dehghan also recommends physicians instruct high-risk patients to improve their diet in order to reduce cardiovascular recurrence and save lives globally.
Source: American Heart Association