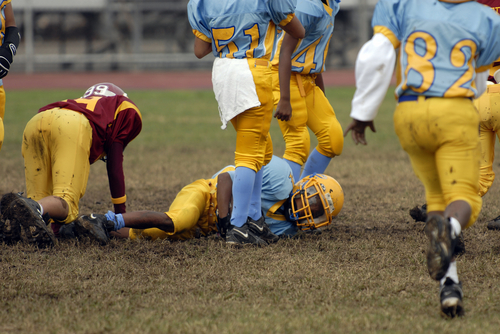 New national restrictions on common Pop Warner football drills are intended to help reduce the risk of head injuries that can affect athletes throughout their lifetimes. Neil Chasan, PT, MMT, owner of Sports Reaction Center (SRC), Bellevue, Wash, says in a recent press release he believes that, while changing rules to prevent football injuries is essential and important, players, parents, and coaches need to understand the steps to take in case a concussion occurs and how to prevent concussions in the first place.
"Football players are tough, but individual players may not be aware that they have suffered a concussion," Chasan says. He cites the Lysted Law, which requires that kids are pulled out of a game when a concussion is suspected and allowed to return only after they have been cleared by a certified professional. "For this reason, it's imperative to get screened so that return to the sport decisions can be made intelligently, safely, and when appropriate," Chasan says.
SCR offers several methods of concussion testing for amateur and professional athletes. Immediate Post-Concussion Assessment and Cognitive Testing (ImPACT) and Balance Error Scoring Testing (BEST) can help understand multiple measures of cognitive function, while OptoJump technology can measure dual functions of the brain while active. To measure reaction time, the center uses the D2 by Dynavision, an evaluation tool for head injuries, concussions, and visual field deficits.
With this technology and training results, SRC aims to help screen young athletes, such as those who participate in Pop Warner football, to prevent concussions and keep athletes safe.
[Source: Sports Reaction Center]