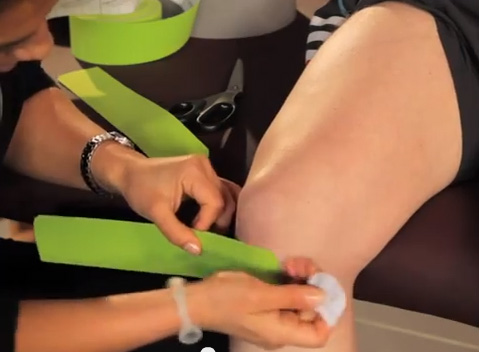 Hatboro, Pa-based PerformTex Products LLC recently announced it has signed BML Basic as a distributor of the PerformTex line of products. PerformTex Products is the company behind a line of twin-grooved, adhesive technology kinesiology tapes.
John Jarvis, PT, marketing director of PerformTex, says the firm is proud to welcome BMLbasic to PerformTex's distribution network. Jarvis also notes that BMLbasic exemplifies PerformTex's values and beliefs regarding customer service, support, and value.
"In the short time since our working relationship began," Jarvis says, "I can honestly say that they are a team that PerformTex will stand behind fully because of their business philosophy and principles."
"BMLbasic has been distributing kinesiology tape for over 5 years, and after seeing PerformTex's ad in the most recent issue of Chiropractic Economics, it was obvious that we had to offer PerformTex Tape," states Josh Stroud, BMLbasic purchasing manager. "With the advancements in technology, a modern eye-catching product, and not to mention the best pricing in the market, just like six out of 10 of practitioners, we also had to make a switch," continues Stroud.
PerformTex reports that BMLbasic was established in 1968, and specializes in the manufacturing of foot orthotics. BMLbasic has become a wholesale distributor not only to the chiropractic market, but also to the massage, spa, and physical therapy industries for the entire United States.
[Source: PerformTex Products LLC]